If you are experiencing a migraine right now, you probably don't want to be reading let alone counting. However, you may benefit from knowing that people can experience more than one headache at a time. Whether you call them chronic migraines, transformed migraines, or mixed tension headaches, it doesn't change how bad they feel.  
This type of a migraine occurs when you experience a migraine and a tension headache at the same time. Since migraines feel terrible anyway, you may not even attribute the pain to a second headache occurring simultaneously.  
Identifying 

Mixed 

Tension 

Headaches
How can you know if your migraine is accompanied by a Tension Headache? The pain may come from your head, neck, and even behind one eye.  
Cold or Flu 

Emotional stress* 

Poor Posture 

Smoking * 

Alcohol * 

Eye Strain 

Caffeine * 

Sinus infection * 

Fatigue 
* These factors are also known migraine triggers
To learn more about migraines, seizures, and walking problems, download our complimentary headache e-book by clicking the image below.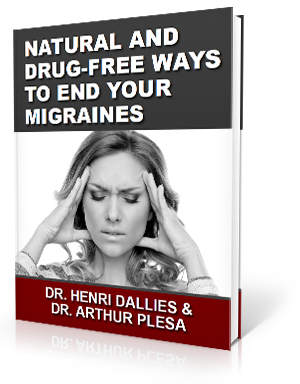 A History of Your Migraines
Mixed Tension Migraines are usually only experienced by those who have had migraines in the past. Again, this makes it tough to know if your current issue is just a migraine or if there is also a tension headache. Of course, the most important thing to understand is not the number of headaches you are experiencing at once but whether or not there is a way to get relief.  
How 

Upper Cervical 

Chiropractic Helps with

 Migraines
An upper cervical chiropractor can attempt to fix the cause of your migraines. The root problem is often an upper cervical misalignment (the C1 and C2 vertebrae). Usually, such a misalignment was caused by past trauma to the neck or head. Misalignment can occur even if the trauma was not considered serious.  
An examination can identify a misalignment and its severity. Then, an upper cervical chiropractor, like Dr. Henri Dallies or Hendersonville, North Carolina, can provide the needed adjustments. Once realigned, the body can often heal itself resulting in fewer migraines or even a complete resolution of the problem.  
To find an upper cervical specialist in your area go to www.upCspine.com or if you are in the Hendersonville North Carolina area simply click the button below.